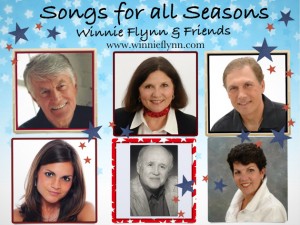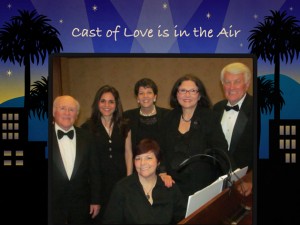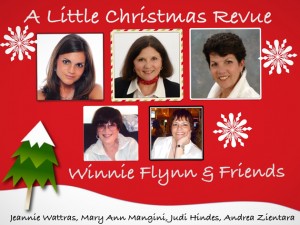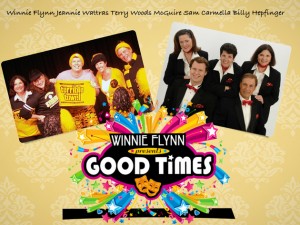 Home for the Holidays * Christmas in Pittsburgh
~ a musical revue in black and gold!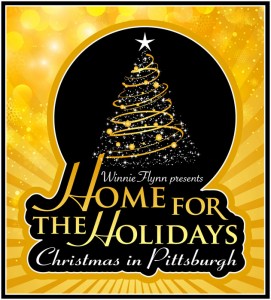 Private parties booking now – contact winnie@winnieflynn.com
Fifty Fifty ~ The Happy Days Revue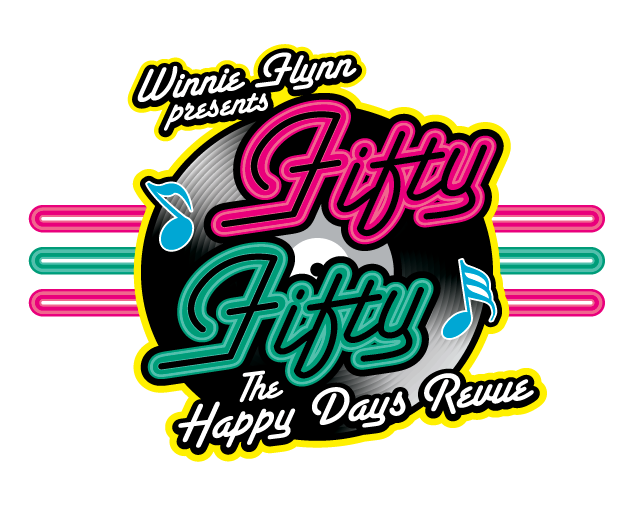 Join Winnie Flynn and Company for a song-filled celebration of the 50's. Relive those happy days of poodle skirts and sock hops, and enjoy Flynn's merry band as they sing some of the greatest hits of the era. Add comedy sketches and spoofs of current events and you have a recipe for fun.
Sidewalks of New York ~ a celebration of the Big Apple featuring
Broadway songs and patriotic music
It's a Date ~ Celebrating the moments of our lives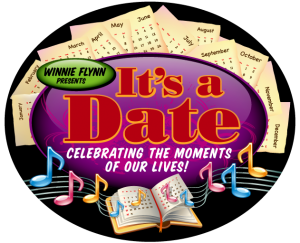 Logo design by dh4 design